________________________________________
Machine Startup Procedures
The ProtoMAX Operator Guide provides a Startup Checklist designed to assist you in successful part cutting.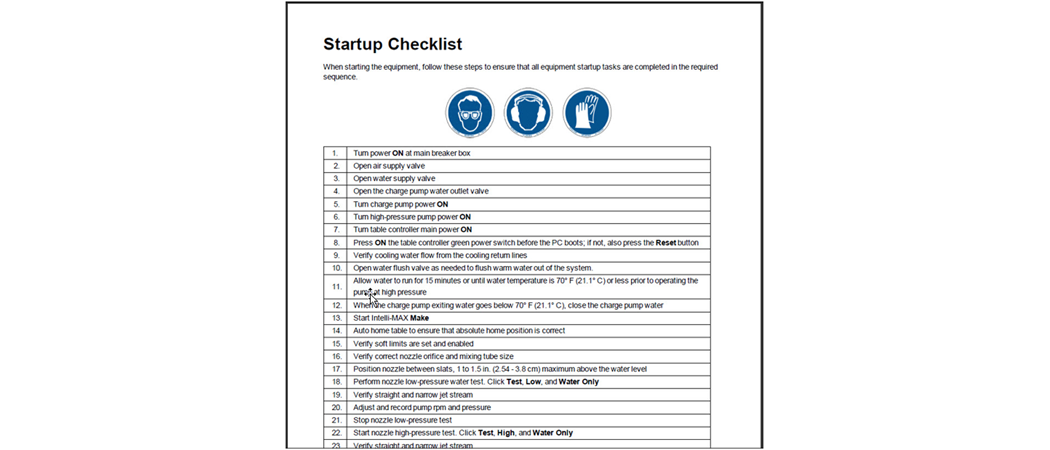 Homes
A Home is a predetermined nozzle positions where the nozzle can easily be positioned. Basically, a home establish a specific nozzle location using an x-y coordinate system.
ProtoMAX uses these Homes:
1. Absolute Home

2. User Home

Absolute Home
Absolute Home represents the mechanical limits of the physical X and Y axes on the machine: x=0, Y=0 mechanically. ProtoMAX absolutely cannot move any further than this in the X or Y direction Every other Home position uses the Absolute Home as its reference point
User Home
User homes are used for any purpose a user can imagine. They are all defined as (X,Y) points relative to the absolute home. Typical uses for such a home would be to define a special spot on the machine where some sort of fixturing device would reside. In addition to the permanent homes mentioned above, there can be up to 100 user homes.
Path Start Home
This home is automatically set by MAKE each time a path is started for the first time. If something goes wrong during the machining process, go back to the starting position, and try again.